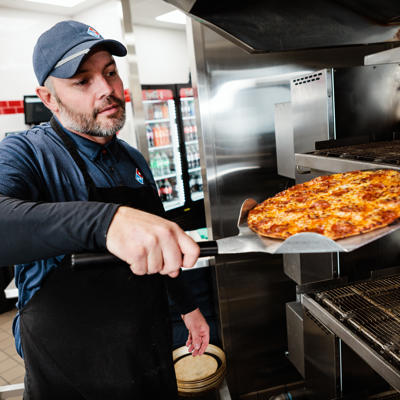 Store Jobs
Domino's Crew Member & Pizza Maker Jobs
The secret sauce in our stores' success
If you searched 'pizza maker jobs near me,' you were looking for a Domino's store crew member role in a franchise or corporate store. These dynamic team members are skilled customer service assistants and expert pizza chefs, all in one. They're the friendly faces who greet you in store, enthusiastically answer your call, and take your order down to the last side, dip or dessert. They also artfully place every piece of pepperoni, sprinkle that delicious shredded mozzarella, and craft every hand-tossed pizza, to absolute perfection. 
More than 95% of Domino's franchisees started off as part-time pizza makers or delivery drivers, showing that Domino's pizza jobs really do deliver on the power of possible.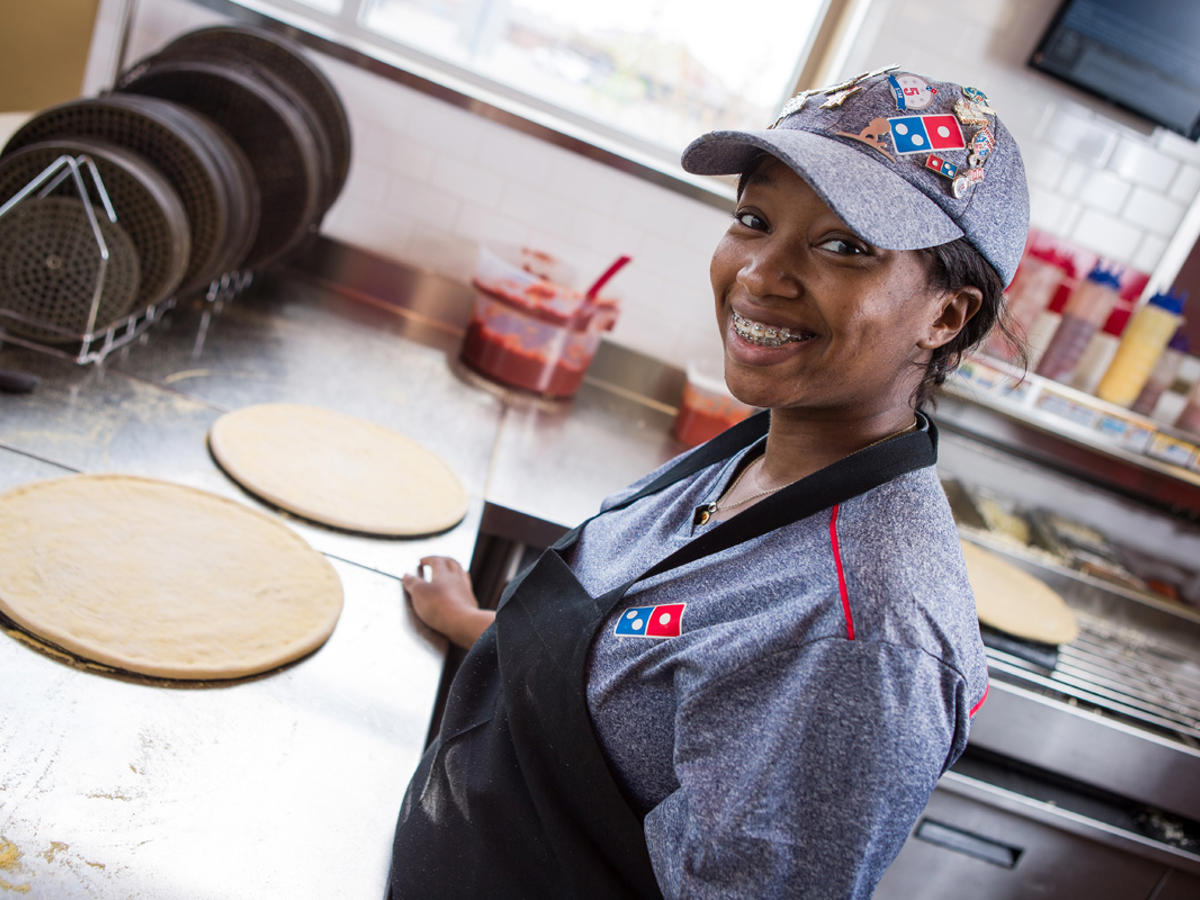 Want a slice of the action?
Crew member and pizza maker jobs typically involve: 
Showing excellent customer service skills

 

Having the ability to operate store technology

 

Assisting with store operations.

 
Apply Now!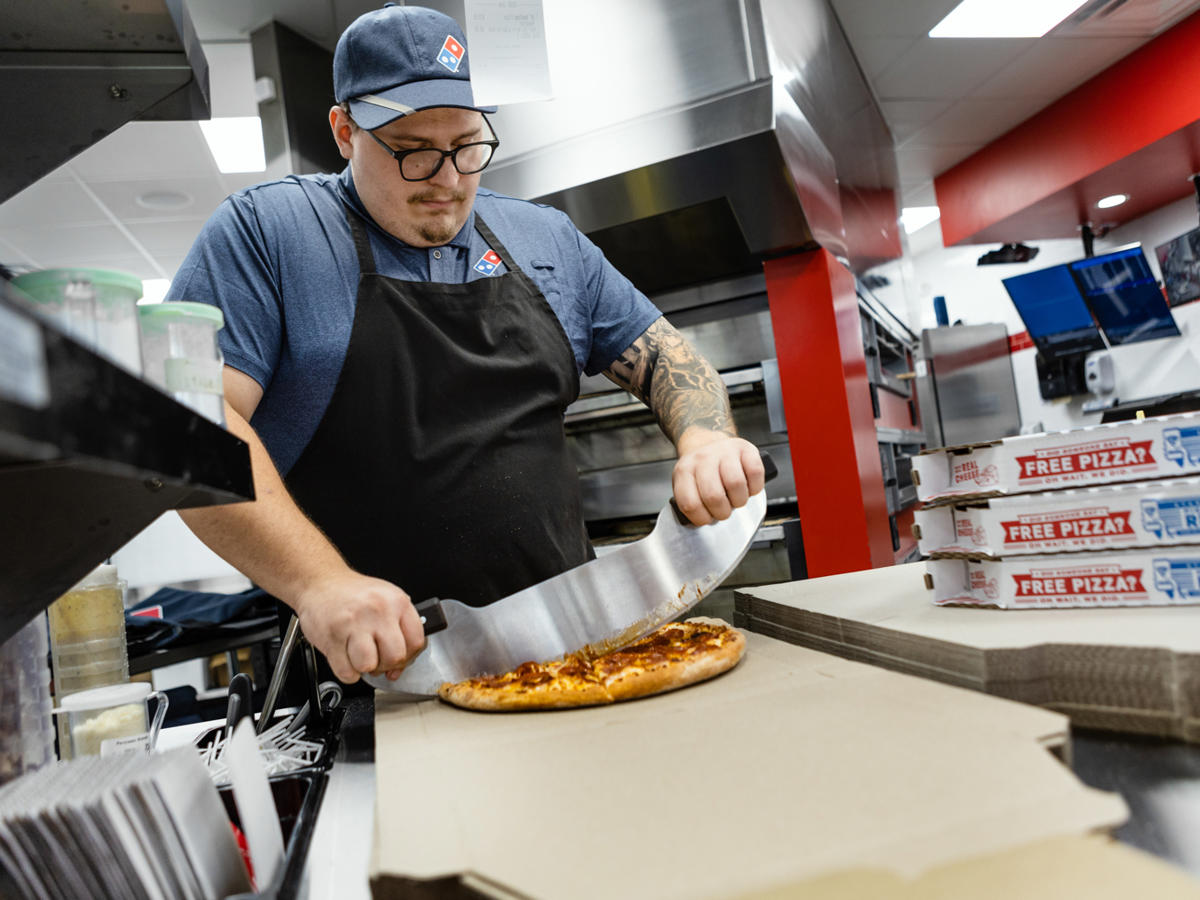 Typical days in the life of an in-store team member
A pizza maker in a Domino's store isn't purely a pizza chef – and a crew member doesn't just serve customers. As an in-store team member, you'll learn every single side of this diverse and fast-paced position, and you'll be encouraged to bring your own unique energy (and your passion for pizza!) to a close-knit team that feels like a family. 
On any given day you could be take orders and operate the register, create pan-perfect fresh pizzas, sides and desserts, or pivot your focus to box up meals, ready for your delivery drivers to do their thing. Whichever role you play as your shift unfolds, as a crew member and pizza maker, you'll bring a team player mentality to make sure your store runs like a well-oiled machine, helping your fellow team members to feel energized and supported so they can bring their best, and give their all. 
Apply Now!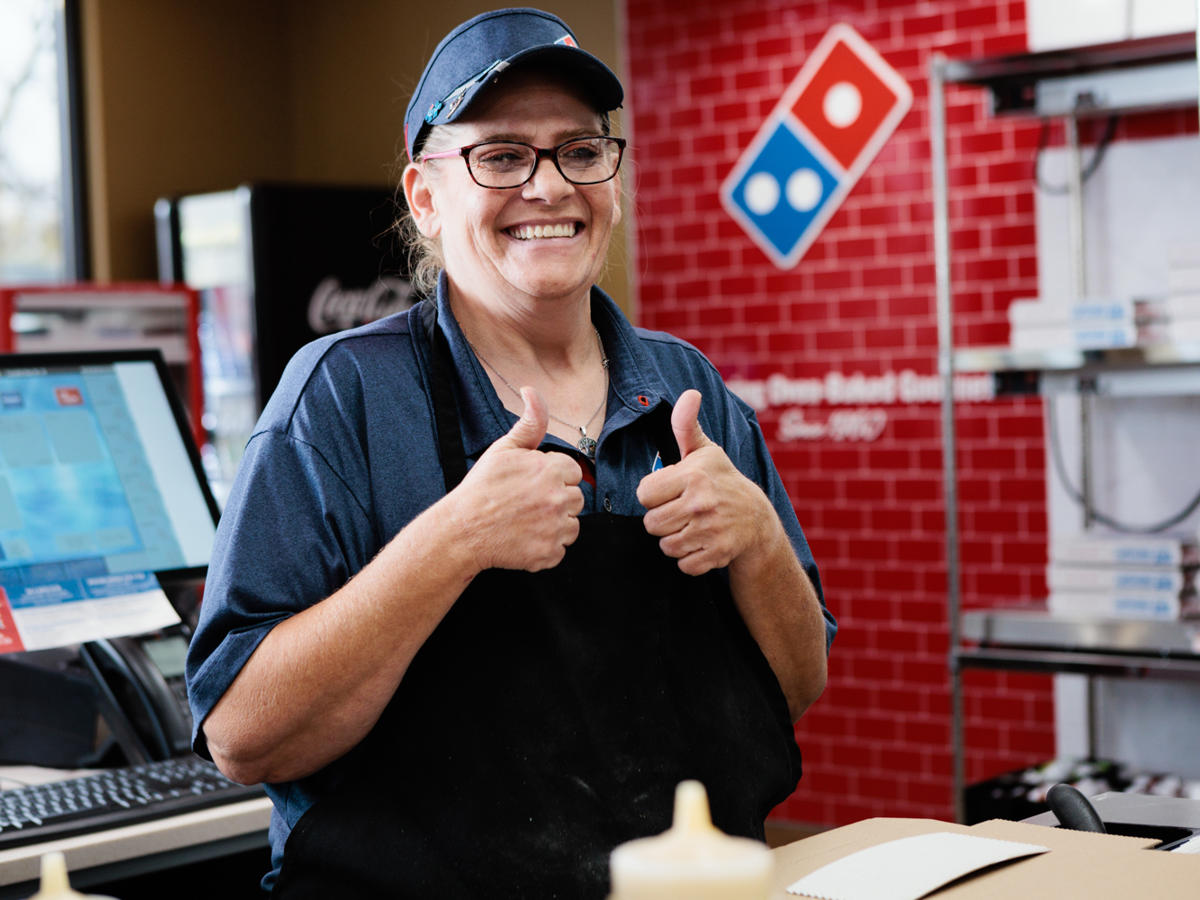 Role benefits
In order to bring your best to life as a crew member and pizza maker, you need to feel happy and supported away from work too. That's why many stores offer a number of benefits (often depending on your hours worked per week) that you might not find in many customer service jobs. 
Hit the 'apply now' button to see the benefits offered by stores nearest to your location.
Apply Now!
Looking for pizza maker jobs?