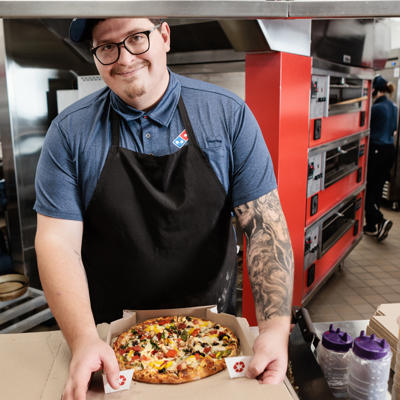 Explore Domino's
About Us
Since 1963, we've grown from just one store to become the #1 pizza company in the world. To get there and continue to go above and beyond, it takes persistent passion, incredible vision, and bold thinking. It takes every one of our employees feeling like they have pizza sauce running through their veins.
Our Purpose & Values
Domino's is a purpose-inspired and performance-driven company with exceptional people who are committed to feeding the power of possible, one pizza at a time. At the heart of our brand is a set of values that define our core beliefs on how we run our business, treat our people, support our franchisees and serve our customers.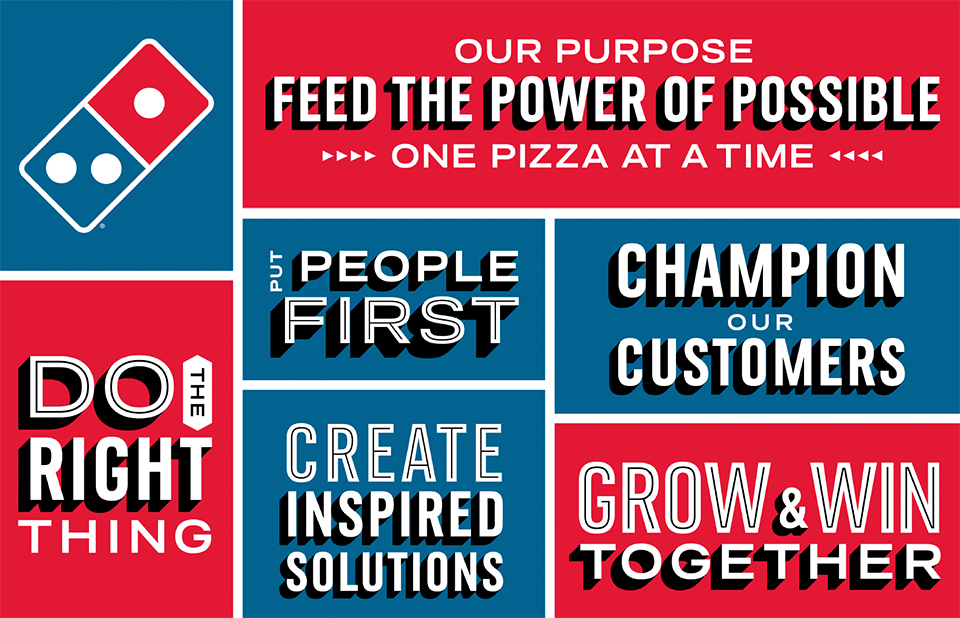 We act with integrity and make disciplined decisions, even when it's difficult or unpopular. High ethical standards and uncommon honesty are at the heart of how we work together. We are committed to safely and responsibly serving our customers, and giving back in the communities where we live and work.
We create an inclusive culture, knowing our people are core to our success. We treat each other with dignity, respect, and we value the differences each team member brings. We strive to be a company where all team members can bring their full selves to work and know that they belong, contribute and reach their potential.
We are a company built on entrepreneurship and innovation. We become better every day by having the humility and courage to embrace and lead change. Together, we unlock our collective potential to be bold, think big. We have a bias for action – to solve customer needs in new and relevant ways.
We deliver on our promises, treating each order and interaction as an opportunity to deepen relations by delivering great product, service, and experiences. We hold ourselves accountable, and if we don't deliver on a promise, we'll make it right.
We are not playing a finite game. We are committed to building an enduring brand that outlives any of our individual contributions. We will grow together, deliver exceptional results together, celebrate wins together, have fun together and leave the brand in a better place for those who come after.
Culture
Smart hustle and results-driven. Demanding and customer-focused. Passionate and innovative. Fun with a family-feel. These aren't words we selected because we think they sound good. This is how actual corporate team members describe the best aspects of the Domino's culture.
It's our brand's culture that inspires us to continuously do better. From menu items to online ordering, we care about every aspect of our customers' experience. And we can prove it. Just listen to our team members' stories.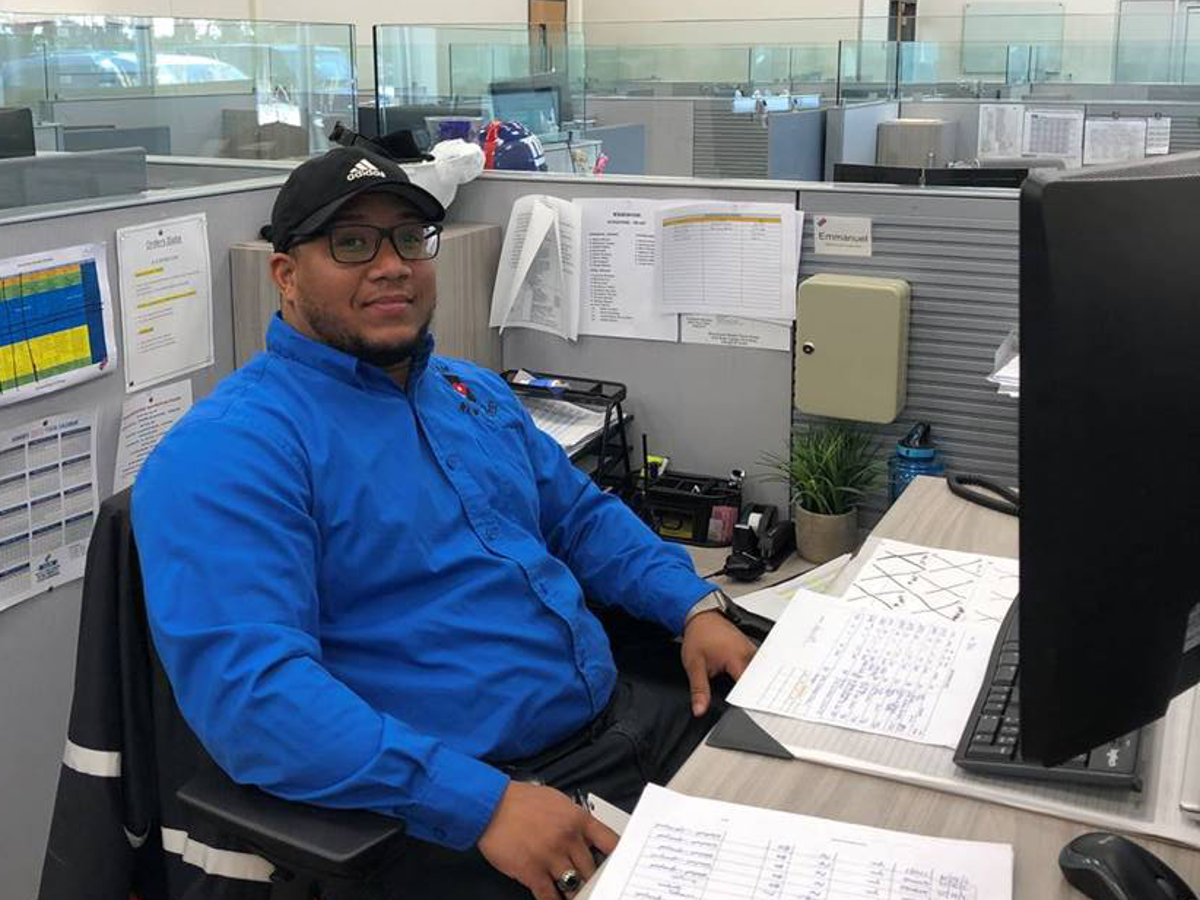 BENEFITS TO SUPPORT YOUR HEALTH AND WELLBEING
Medical, Dental, Vision and Prescription Drug Coverage
Flexible Spending and Health Savings Accounts (FSA/HSA)
Education Assistance
Financial Benefits
Paid Time Off
Mental Health and Family Support
Team Member Discounts
The benefits information above applies only to eligible corporate team members. Benefits programs offered by Domino's franchisees will vary from franchise to franchise.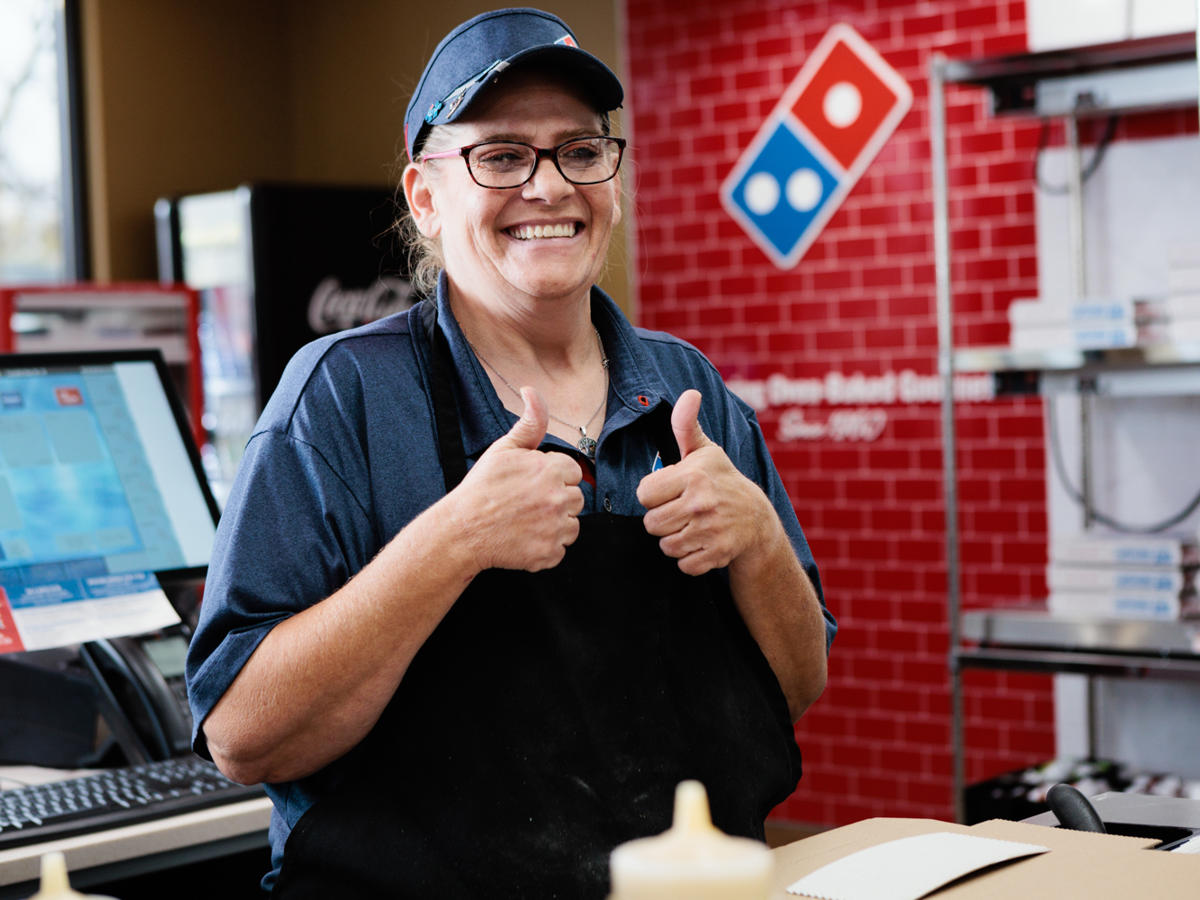 EDUCATIONAL ASSISTANCE
Want to broaden your mind without breaking the bank? Give us one year of benefits-eligible service as a full-time corporate team member, and you can prepare yourself for even bigger and better things. If approved, our Educational Assistance Program reimburses eligible corporate team members for a portion of their expenses for educational programs that will further their career.